What pastors can learn from plummeting online attendance.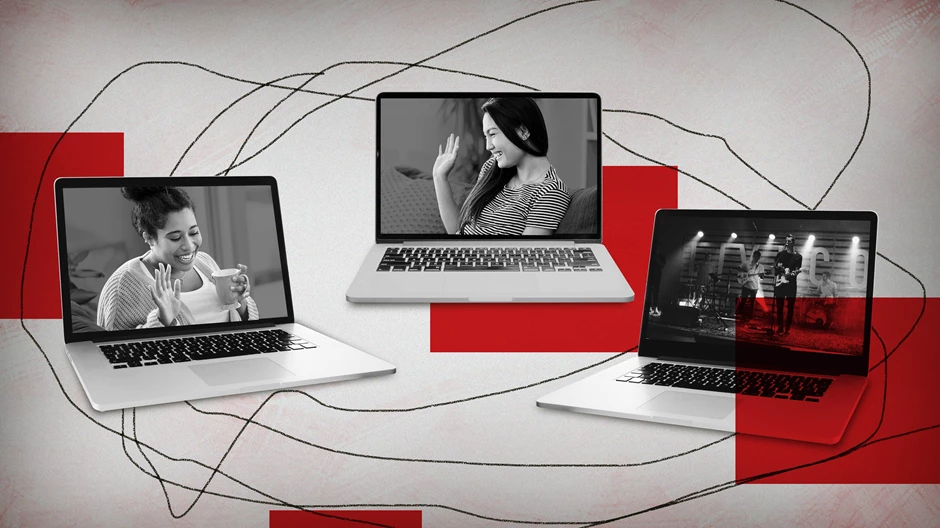 Since the coronavirus forced worship services to move online, nearly a third of church-goers have stopped attending church, according to new Barna research. Among millennials, it's even higher: Half of those who used to go to church have stopped since the pandemic started.
It is not clear why. But when attendance plummets, we need to stop, reflect, and answer that question.
Perhaps people are "Zoomed out." Even if people liked video conferencing before lockdown, weeks of online video meetings for work, school, and social gatherings have caused many to dread logging on for one more hour on Sunday morning. But could that really account for nearly a third of churchgoers?
It could be the music. Singing along at home in front of a screen is not the same experience as singing in church, surrounded by fellow believers. Lag time and occasional buffering glitches make it incredibly difficult to enter into the music and find that "flow state" many associate with good worship. But most churchgoers do not rate music as the most important part of their experience at church. The Christian author Gary Thomas identified nine "sacred pathways" that lead people to connecting with God. Only two of them prioritize music. North Point Ministries, similarly, found that musical worship is a top priority for maybe 14 percent of regular churchgoers.
Another reason could be that church members live in areas with low-bandwidth or non-existent Internet, making live-streaming services all but impossible. In 2018, the Federal Communications Commission found that 18.3 million Americans lack access to broadband Internet. As commissioner Jessica Rosenworcel explained, it's "not that they can't afford it. It's simply not available." This lack of access is especially true in rural parts of the country. But that only accounts for 5 or 6 percent of Americans and wouldn't seem to explain the dramatic drop in church attendance since March.
Let me suggest another potential reason. There's something about going to church that hasn't yet sufficiently translated online. Churches are understandably focused on what happens in the sanctuary one hour each week. Long before the global pandemic, a lot of effort went into creating that 60 to 90-minute event. Once the pandemic hit, that same kind of energy went into translating that service into an online format. But something got lost.
Read the rest at Christianity Today.